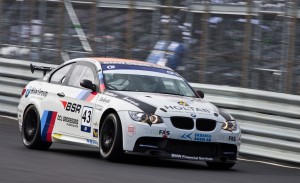 The Avon Tyres GT4 Trophy is SRO's answer to the request of most teams active in the former GT4 European Cup Championships and give GT4 teams and drivers the opportunity to compete in  more GT4 races. Therefore we have selected rounds from the national championships running under SRO's GT4 technical and sporting regulations and using Avon Tyres. The 4 best results out of 5 in the selected rounds will count for the 2013 Avon Tyres GT4 European Trophy  and the winners in the Pro and AM classes as well as the teams' standings will be invited to the SRO prize giving ceremony where all winners of the different SRO Championships are invited.
The winners in the Pro and AM classes will win a cheque each for the buying of Avon tyres for the next season. The amount of tyres will depend on how many teams and drivers will enter the Trophy.
The selected rounds for the Trophy are :
Silverstone – 26th May (with British GT)
Assen – 9th June (with Dutch GT)
Spa – 27th July (supporting the Spa 24hrs)
Anderstorp –  17th August (with Swedish GT)
Zandvoort –  13th October (with Dutch GT)
After the anouncement of the Avon Tyres GT4 Trophy during the Autosport Show at Birmingham in January, interest has grown from all over Europe. At this moment we have already GT4  teams from Portugal, United Kingdom, Sweden, the Netherlands, Belgium and Germany that will enter the Trophy. We are confident of having grids of 20 cars and more at each selected round.
Claude Surmont, SRO's Technical Director and Managing all what is GT4 related: " After the very successful 2011 season we wanted to continue with the GT4 European Cup in 2012 but due to circumstances beyond our control we had to cancel that. During 2012 we were constantly asked to do something for the GT4 teams and drivers wanting to expand their race season. The Avon Tyres GT4 Trophy is our answer and Im' happy with the level of interest and entries we have till now. GT4 is an important class for SRO, we have launched it in 2007. With the amount of GT4 cars all over the world we have proven that this class is a success. With now more and more championships under our technical control or management we can leverage this class. That's also why manufacturers are still very positive about GT4 and some of them are already starting with the development of new models that we will see in the coming 2 years.
More news on the first round at Silverstone will follow soon. Knowing how the British GT Championship is evolving, it will be a fantastic event.